"

You get knocked down and you bounce back up. Simply because it's wrong to manage the world by poisoning it.

"
Mary O'Brien initially became involved with toxics reform when she and her husband moved to Eugene, OR. The couple was perusing the Register Guard for houses when they came across a picture of a packed school board meeting in which citizens were protesting herbicide use in the schools. In that moment, Mary thought to herself, "wow this is a great community… people aren't gonna sit by while unnecessarily harmful things happen."
Mary currently works as the Utah Forest Program Director with the Grand Canyon Trust and has spent the past 32 years as a staff scientist for organizations involved with toxics reform, environmental law, and public land conservation. Groups with which she has worked include Northwest Coalition for Alternatives to Pesticides (NCAP), University of Montana (teaching in the graduate Environmental Studies Program), Hells Canyon Preservation Council, Environmental Law Alliance Worldwide (U.S. Office), and Beyond Toxics. All along Mary has been asking difficult questions — seeking to understand why we are so drawn to use pesticides, but also re-examining what we define as risk and how we imagine health.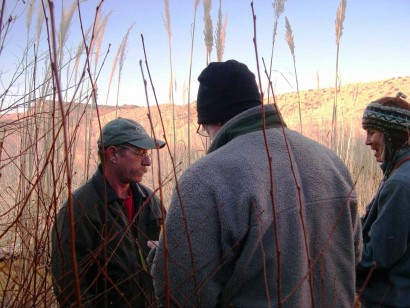 During the years Mary worked with NCAP she helped create a "least herbicide use alternative" that detailed ways the Forest Service could ratchet back on their forest herbicide use. The U.S. forest Service in Oregon and Washington adopted much of that alternative.  In her book, Making Better Environmental Decisions: An Alternative to Risk Assessment, Mary highlights her approach to environmental issues and addresses what she sees as the central problem with the current scientific framework. There is a term known as risk assessment that allows regulatory agencies to define certain levels of  toxicity as "acceptable". Risk assessment is a process that uses data or makes estimates regarding the amount of a toxic chemical that presumably will not cause too much cancer or nerve damage or birth defects or other forms of damage. Mary indicates that risk assessment is fundamentally asking the wrong question —rather than asking how much of a toxic is ok to use, the question should be "what's the least that we need to [use]?" Ultimately Mary hopes that people will seek ways to better treat the world and each other. But Mary has learned that this is not always the case when it comes to working with toxics.
During a phone interview with Mary, her voice grew somber as she recalled how long it took to end the aerial spraying of herbicides on Federal lands. "It took over ten years…and that can sound awfully long for what should be a rather simple decision, but it isn't when people, agencies, companies, industries [have] gotten in the habit of using herbicides. They're afraid to get off them; they're addicted."
In her work, Mary seeks to understand where people are coming from in order to find common ground so that the conversations about alternatives to pesticide use can be discussed.  Mary believes when working with people who are relying on herbicides, "You can't just tell people that they are wrong. You can't tell them they're bad, you can't tell them that they don't know anything, but you can learn enough about them to bring them some stories that make sense to them." One way to help tell stories about alternatives to herbicides is by inviting people from other counties or states who implement regulations to show they can still be successful.
"There's different reasons people will deny that pesticides are a problem…What do they know? What are they afraid of? What are they making their money doing?…So it isn't really a matter of arguing on scientific grounds …if you can't deal with the real reason for why they are denying pesticide use is a problem then you can't really fashion an alternative for them."  
So, when, if ever, is pesticide use appropriate?  When it appears that there is no feasible alternative to a pesticide to help reset a system so that it will subsequently function naturally on its own. Mary feels that pesticide use is ultimately an indicator of poor ecosystem management. When we look deeper and seek to understand an ecosystem, rather than just focusing on one plant or one "pest", we can manage it more effectively.  Did we help that problem plant or pesticide gain a foothold? Can we frustrate its advance through better management?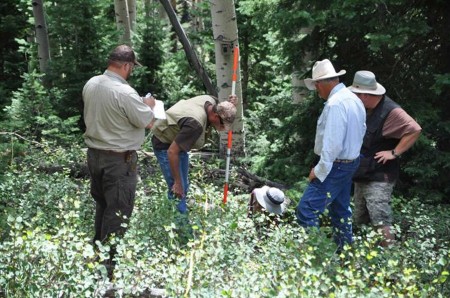 While she now works in the deserts and mountains of Utah, far from Oregon's misty forests, in many ways Mary's story has come full circle. Recently she helped stop the use of the herbicide Tebuthiuron in the Pinyon-Juniper forests above Moab. Mary smiled to herself because "it was so long ago that I was doing that in Oregon." From her vantage point, having worked throughout the West, she feels that Oregon is missing a key component in their legislation – a statewide environmental policy act fashioned on the National Environmental Policy Act that would help promote alternatives to herbicide use. But even with the holes in legislation, Mary remains hopeful as she looks back and realizes the great progress that has been made on this issue. People in the 1970s may remember the DDT spraying trucks and planes in the summers thinking  that the clouds of spray looming overhead was just like water. "That would never happen now," Mary says. She feels that the environmental, conservation and advocacy world needs to keep a positive vision, constantly looking for new alternatives and ways to keep hope alive.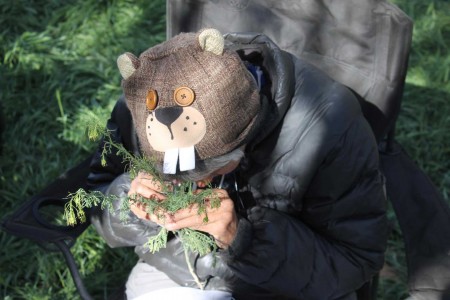 "You can't go away, [because] it can't continue – the aerial spray making people sick, making wildlife sick…I have always taken the position that when I'm trying to change something, it will change, and if, for instance,  you fail to pass a good bill in the legislature, you regroup and figure out why it did not pass and what's needed now. You just don't walk away."  
*We would like to say a special thanks to Christy at KZMU Moab Community Radio 90.1 and 106.7 FM for recording the interview and giving us the opportunity to hear from Mary and tell her story.